Corporate Gifts buy online
Corporate Gifts Buy Online to make a moment indefinable!
You can choose from the Italia Regina Corporate Gifts catalog many high-quality luxury gifts, that match taste, design, experience and Italian tradition.
All these products, thanks to their excellence of raw materials and also thanks to their refined packaging, help to build a long-lasting business partnership or a special memory. 
Every product can be personalized with a logo or with a sentence.
Order Italian Corporate Gifts
These products are ideal for corporate gifts. The minimum order is 50 pieces, available in 10 working days. Ask for a quotation: info@italiaregina.it
Corporate Gifts Buy online to create special and single combinations, you can choose between more than 213 Italian POD:
Pasta & Rice
Truffles & Vegetable
Italian Extra Virgin Olive Oil
Balsamic Vinegar
Parmesan
Ham and Salami
Sweets and Cake
Gluten Free products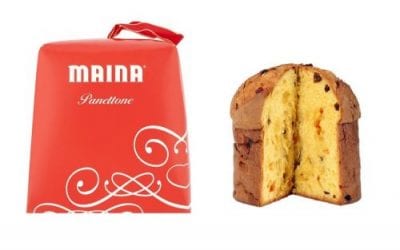 Maina Panettone contains candied orange, citron, lemon zest, and raisins. In Italy it is served in slices, vertically cut, accompanied with sweet hot beverages or a sweet wine, and it is served with mascarpone cream, made from mascarpone cheese, eggs, sometimes dried or candied fruits, and typically a sweet liqueur such as Amaretto.