Cheese buy online to eat alone or to flavor each recipe!
Parmigiano Reggiano, Grana Padano, Mozzarella, Asiago, Gorgonzola, and Provolone: there are many different versions of Italian Cheeses. Individual Italian states have developed their own their traditions, which resulted in cheeses special to each region, ranging from Lombardy in the north, through Tuscany down to Sicily in the south.
Buy Italian Cheese now!
To preserve our product's high quality we'll deliever cheese only from monday to wednsday. Because these products are temperature sensitive, we suggest you to buy them from september to may.
The history of cheese originates from antiquity, but it is only thicker since the Middle Ages. Long-considered food for the poor, from the second half of the 14th century, dairy products are part of the table pleasures.
Cheese testimonies have throughout the ancient world, both in Europe, Africa, and Asia. Older written texts and Homeric writings refer to cheese. Even in ancient Egypt widespread production of cheeses, especially goat's.
Both Greeks and Romans were cheese producers and consumers. Furthermore Romans in addition to the milk of the sheep, they also began to use the cows' milk and they learned how to age cheese.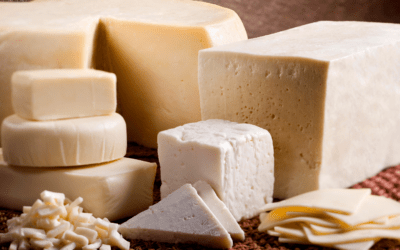 Beware of counterfeit cheeses, which are more common than you might think and which are also harmful to health. Counterfeit cheeses, how can we recognize them? Usually for us Italian and who know the labels of our products well, it is not particularly...