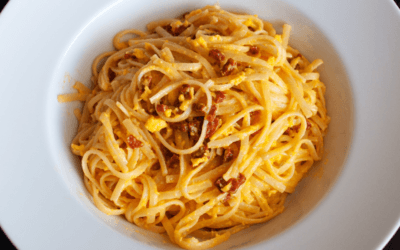 Carbonara linguine represent a simple and not very elaborate first course. The recipe lard makes the dish more tasty and a crunchy. Carbonara is an Italian staple born in the city of Rome. The recipe also works well with other pasta types shapes such as tagliatelle,...
read more
Italian Food: are you an expert?
Discover Italian Food Lands!
I'm a man of simple tastes. I'm always satisfied with the best.