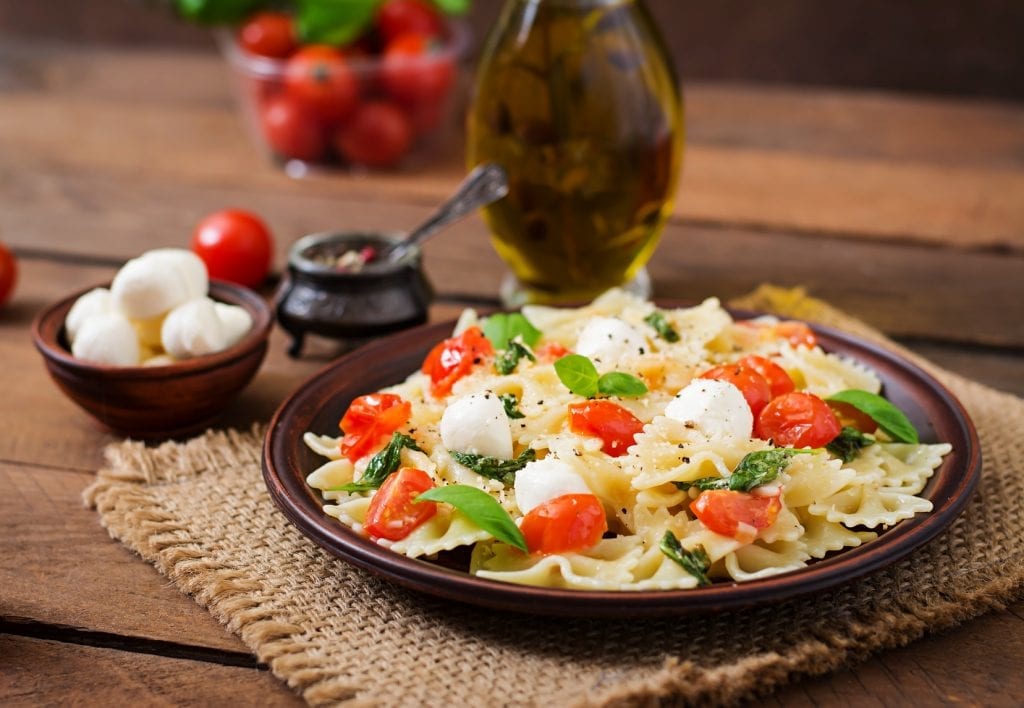 Caprese Pasta, is a fresh and simple dish, which cheers the tables with taste and is appreciated by the whole family. Perfect for the summer during the hottest days, it reflects the Mediterranean flavors and colors of the flag of our peninsula.
Ingredients:
280 gr of Fusilli
200 gr of Datterini tomatoes
400 gr of cherry mozzarella
10 gr of sugar 10 g
Extra virgin olive oil
Salt
10 gr of Basil leaves
Preparation:
First, wash and cut the tomatoes in half, place them on a baking sheet lined with baking paper, and season with olive oil, a pinch of sugar and salt. Cook in the oven at 220 degrees for about 15 minutes.
Then cut the mozzarella in half.
Meanwhile, place a pot with salted water on the fire and bring it to the boil.
Cook the pasta respecting the cooking times shown on the package.
When the tomatoes are ready, take them out and let them cool.
Drain the pasta and pour it into a bowl, season it with the olive oil and let it cool, then add the mozzarelline (little mozzarelle), the leaves of fresh basil and the tomatoes. Mix and serve your Caprese Pasta!