Gifts buy online: one for each occasion!
What's better then giving someone you love, a little something special? Why don't you try one of our amazing gift sets that is bound to put a smile on everyone's face!
Order Italian Gifts
These products are ideal for corporate gifts. The minimum order is 50 pieces, available in 10 working days. Ask for a quotation: info@italiaregina.it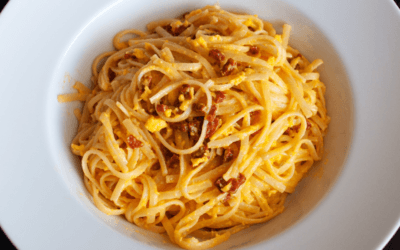 Carbonara linguine represent a simple and not very elaborate first course. The recipe lard makes the dish more tasty and a crunchy. Carbonara is an Italian staple born in the city of Rome. The recipe also works well with other pasta types shapes such as tagliatelle,...