Gifts buy online: one for each occasion!
What's better then giving someone you love, a little something special? Why don't you try one of our amazing gift sets that is bound to put a smile on everyone's face!
Order Italian Gifts
These products are ideal for corporate gifts. The minimum order is 50 pieces, available in 10 working days. Ask for a quotation: info@italiaregina.it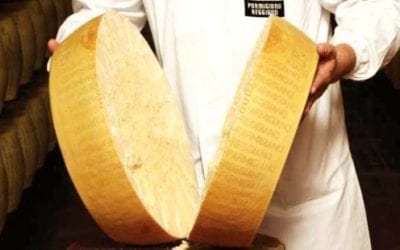 Do you know? Cutting a Parmesan wheel (Parmigiano Reggiano)  is a real art and you can learn it. As in all the art the right instruments are the first step and one of the most important for Parmensan is the almond knife or "tagliagrana" (cut the cheese):...