The recipe we are going to offer you today is luxurious and delicious at the same time: Truffle sauce tagliatelle!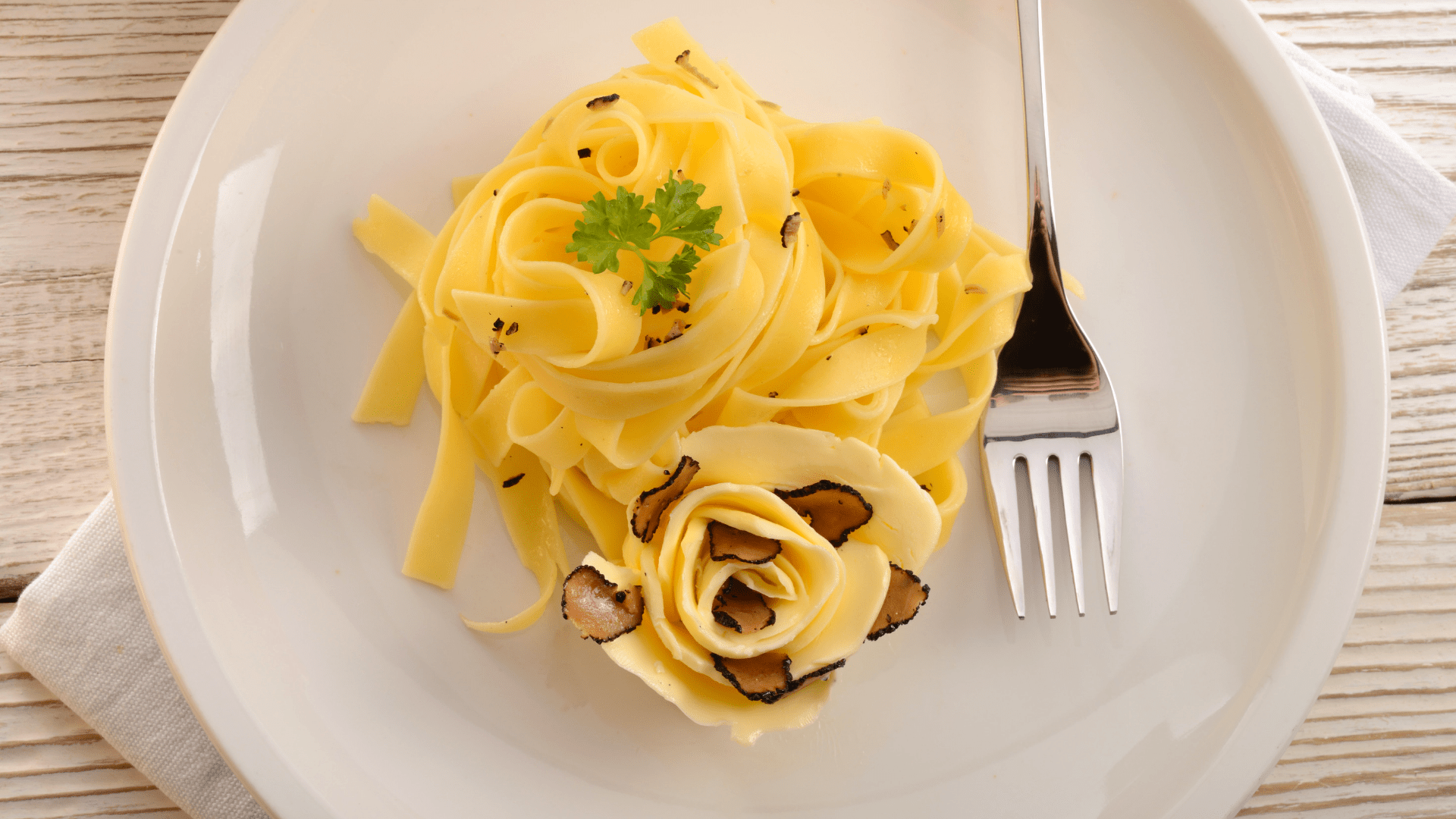 Tagliatelle are an egg pasta type typical of Emilia and widespread in the traditional cuisine of Central and Northern Italy. Their name derives from the verb "to cut", since traditionally they are obtained by rolling out the dough into a thin sheet and cutting it, after having rolled it up.
Truffle sauce on the other hand is used as seasoning for first courses, meats, fish, boiled vegetables, eggs, croutons and pizzas. The taste is delicate and balanced flavor and velvety texture. The typical white truffle taste gives this product an extraordinary aroma.
Combining tagliatelle and truffle sauce makes the pasta dish creamy, tasty and with a luxurious feeling at the same time.
How to prepare:
Cook the tagliatelle pasta by boiling the water in a pot with aded salt, once it's boiling put the tagliatellle pasta and let the cook for the amount of time indicated on packaging. Once time is up get rid of the water and inside te pot pour the truffle sauce jar. Mix it up and serve.
Buon appetito!
Taste Italian Truffle sauce and Pasta: Buy Now!