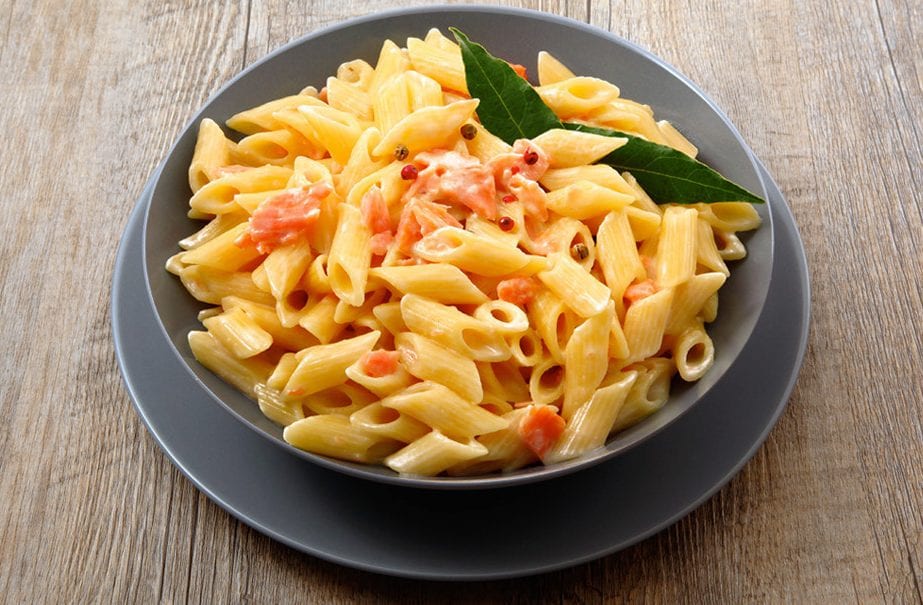 Salmon Penne Pasta with cream is a recipe that you can prepare in a short time, is simply because they serve few ingredients, it is liked by everyone and always does her beautiful shape.
Ingredients:
300 g of Penne Pasta

100 g of smoked salmon


 200 ml of cream

Shallot

Chopped parsley or chives

Salt

Pepper

2 tablespoons of Extra Virgin Olive Oil
Preparation:
Chop the shallot and put it in a frying pan with a little of the oil, brown for a minute and add the sliced salmon. Cook it for a couple of minutes.
Boil the Penne Pasta "al dente" in salted water, drain it and pour into the pan with salmon, pour the cream, sprinkled with pepper and chives or parsley.
Flatten to low flame for less than a minute and serve it!