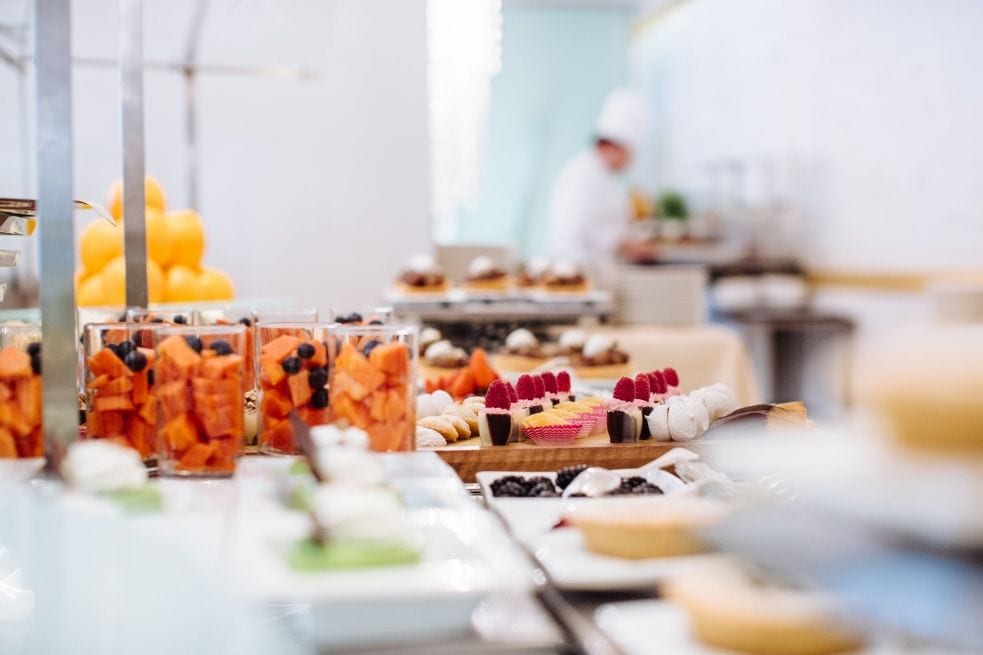 Sunday is a perfect day to spend with the family.
The Doney Restaurant in Rome has devised an initiative to spend a pleasant Sunday lunch in company.
Overlooking Via Veneto, the heart of the Roman "Dolce Vita", the Doney Restaurant & Cafè, every Sunday from 12.30 to 15.00, organize lyric performances of talented tenors and sopranos from the most important schools and theaters in Rome (Academy of Santa Cecilia and Opera Theater), which will stage the works of the greatest masters of the Italian lyric scene: Puccini, Verdi and Rossini, involving customers in a relaxing and really enjoyable show.
All these performances are accompanied by a magnificent and rich buffet brunch curated by the Executive Chef James Foglieni: pasta cooked at the moment by the Chefs, hot second course, a corner dedicated to juices and centrifuges and a sweets buffet.
Chef James Foglieni, thanks to his long experience both in Italy and abroad, managed to give a new impression to the Doney Restaurant with a fresh and light menu, following, and at the same time innovating, the tradition of Mediterranean cuisine.
In addition, Doney gives importance to the youngest with an exclusive menu specially made for them and with entertaining initiatives and cooking shows.
What are you waiting for? Call and book for the Brunch at Doney Restaurant!
Credits: http://www.restaurantdoney.com/it