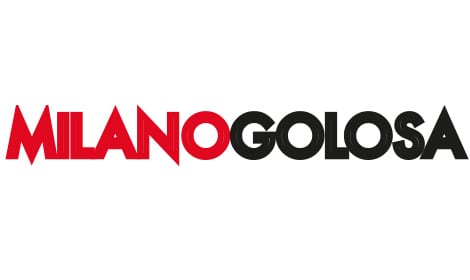 "Milano Golosa" is a food & wine event that has been going on for six years at the Palazzo del Ghiaccio, in Milan, where more than 200 artisans (bakeries, cheese makers, pastry makers) come from all over Italy.
The 6th edition will take place between October 14 and 16 2017 and the main theme will be to showcase and value Italian Trattorie (Italian tavern) and the art of sandwich.
Milan Golosa's founder, Davide Paolini, this year has chosen to focus attention on the popular and local cuisine of every Italian region, focusing on raw materials, territory, old grandmother's recipes, the street food sandwich, and typical Trattorie.
In addition to accompanying visitors on a real journey through all the regions of Italy and their culinary traditions, this year, two new areas have been created: the first area is dedicated to show-cooking and masterclasses of chefs from 9 Trattorie belonging to the Association "Le Premiate Trattorie Italiane"; the second area, called "PaniniAmo", is dedicated to Italian sandwich, its history, and its art.
The Le Premiate Trattorie Italiane Association was created in 2012 with the aim of combining 10 historic family-run trattorias that carry on the local culinary tradition, but with a look at innovation and at the future. 9 of 10 of these caterers will attend the event :
Boivin di Levico Terme – TN (patron: Riccardo Bosco)
Lokanda Devetak di Savogna di Isonzo – GO (Avgustin e Gabriella Devetak)
Trattoria Visconti di Ambivere – BG (patron: Daniele, Roberto e Fiorella Visconti)
Antica Trattoria del Gallo di Gaggiano – MI (patron: Paolo Reina)
Caffè La Crepa di Isola Dovarese – CR (patron: Franco, Fausto e Federico Malinverno)
La Brinca di Ne' – GE (patron: Sergio Circella)
Da Amerigo 1934 di Savigno – BO (patron: Alberto Bettini)
Antichi Sapori di Andria – BT (patron: Pietro Zito)
La Locandiera di Bernalda – MT (patron: Francesco Russo)
Hostaria Nangalarruni di Castelbuono – PA (patron: Giuseppe Carollo)
PaniniAmo was created in collaboration with the Panino Italiano Academy, which aims to create a network of producers, artisans, and creatives in order to export the Italian quality and traditions abroad. The academy offers professional training courses for young people who want to approach this culinary field to become a profession. The sandwich in Milano Golosa will become the real protagonist: from classic sandwiches to regional and gourmet sandwiches, with also numerous and tasty tastings.
Find all the information you need at http://www.milanogolosa.it/