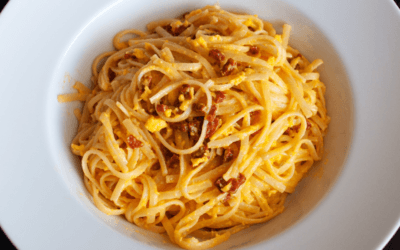 Carbonara linguine represent a simple and not very elaborate first course. The recipe lard makes the dish more tasty and a crunchy. Carbonara is an Italian staple born in the city of Rome. The recipe also works well with other pasta types shapes such as tagliatelle,...
read more
Buy online now!
We ship in all Europe and in USA it in 2 days the best real Italian food for you and your lovers
Here below some of the best selling products
Do you want more?
Discover all our cheeses, salami, balsamic vinegar, olive oil, sweets and bio and gluten-free products